Hip Replacement
Revision hip replacement is performed to take out previously implanted total hip replacement and replace it with a new hip replacement. The causes for this are numerous but can commonly include loosening, infection and mechanical failure. The procedure is often more complicated than the initial hip replacement.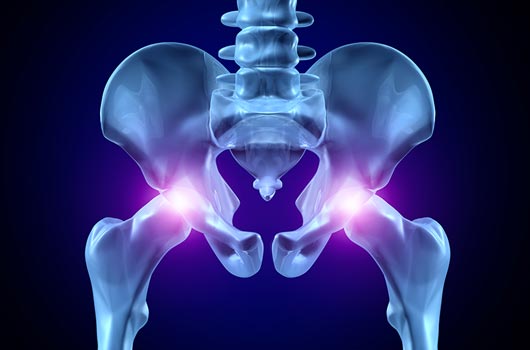 Consideration on Revision Hip Replacement
When planning for the surgery, these factors need to be considered.
What caused the hip failure?
What type of hip replacement is currently in place and how long has it been in place?
Is the hip infected?
Which hip replacement components have failed and what needs to be replaced?
What has the failure led to? For instance, is there loss of bone? Is the bone stock left enough to hold the new implant? If the bone loss is significant then how is that to be managed to provide adequate fixation of the implants?
How are the implants to be fixed? Is cemented or cementless fixation more appropriate?
For these reasons, no hip replacement revision surgery is ever the same and each procedure is tailor made according to the patient and their needs.
Precautions
Within the first 6-8 weeks, these are some of the precautions to pay heed to:
If there is on-going ooze from the wound or redness, please contact your surgeon as soon as possible.
Avoid bending the knee more than 90 degrees as it may dislocate the joint.
Do not sit on low chairs or low seats.
Avoid bending to pick objects from the floor
Do not force the knees to bend such as when clipping the toe nails
Avoid twisting knee joint
Avoid crossing legs
For the first 6 weeks after surgery, do not lie on side
Possible Complications
Change in leg length – A revision surgery may lead to changes in the length of the leg.
Thrombosis – either clots in the legs or clots into the lungs. (Deep vein thrombosis/ pulmonary embolus). This is usually countered by prophylaxis treatment for 4 weeks post-operatively.
Reduced mobility
Dislocation – There is an increased risk of dislocation by about five times as compared to the primary procedure.
Infection – This is by far one of the most serious complications. Antibiotics are used to avert it during the surgery.
Nerve injury/ vascular injury
Fracture of the thigh bone – There is the risk of the thigh bone breaking during the procedure. This is due to the bone and soft tissue which may be stiff, hard and stuck while the bone may be weak.
Loosening of the artificial hip – There is the possibility of the revised hip loosening and requiring further surgery.
Follow-up appointments are arranged to ensure that progress is carefully monitored by your surgeon. An X-ray can be used to identify any complications with the replacement components.