Meet the Team
Jay Joshi
Dr. Joshi MBBS BSc FRCR completed his undergraduate medical training at Imperial College London in 2012. He obtained his general and specialist musculoskeletal radiology training within the East of England deanery and Royal National Orthopaedic Hospital, Stanmore. He then returned to Imperial College London to complete his fellowship in musculoskeletal radiology where he was also heavily involved in major trauma radiology. Dr. Joshi is currently a Consultant Radiologist at Milton Keynes University Hospital where he is specialised in musculoskeletal imaging. His regular practice includes a variety of image-guided intervention and cross-sectional reporting of musculoskeletal, spine, general and acute imaging in addition to complex orthopaedic and rheumatological disorders.
Read more
He has expertise in CT, MRI and Ultrasound scanning and Dr. Joshi's areas of expertise include:
Diagnostic CT and MRI interpretation of all musculoskeletal systems including spine
Diagnostic ultrasound imaging of all musculoskeletal systems
Ultrasound guided intervention of joints, tendons and bursae
Ultrasound guided hydrodistention for frozen shoulder
Ultrasound guided hydrodissection for Achilles tendinopathy
Ultrasound guided dry needling for tendinopathy
Ultrasound guided barbotage for calcific tendinopathy
Ultrasound guided trigger finger release
Ultrasound guided Hyaluronic acid (viscosupplementation) injections
CT guided intervention including biopsy, spinal nerve root and facet joint injections
Technological advances have brought artificial intelligence (AI) to the forefront of radiology. Dr. Joshi's interest in AI and its applications was stoked during his fellowship year and he continues to be involved in exciting and upcoming projects which will ultimately change the frontier of radiology.
A keen contributor to medical education and teaching, he currently lectures on several courses and undertakes professional mentoring within his practice.
Clinical Interests
Dr. Joshi's interests include complex orthopaedic and rheumatological disorders and trauma radiology. He has a particular interest in sports imaging and related image-guided treatments. Dr. Joshi is also well versed in platelet-rich plasma (PRP) therapy for treating various musculoskeletal conditions.
Qualifications
BSc (Hons) Imperial College London 2010
MBBS (Hons) Imperial College London 2012
FRCR Royal College of Radiologists 2018
Additional training
Post-CCT Fellowship in Musculoskeletal Imaging Imperial College Healthcare NHS Trust 2019-2020
GMC registration
Details of entry to specialist register
Affiliations / Memberships
General Medical Council (GMC)
Royal College of Radiologists (RCR)
British Medical Association (BMA)
Medical Defence Union (MDU)
British Institute of Radiology (BIR)
British Society of Skeletal Radiologists (BSSR)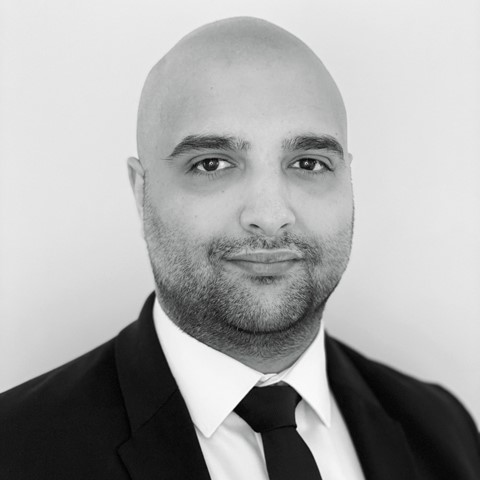 Tahir Khan
Mr. Tahir Khan is a consultant orthopaedic surgeon currently working at the Royal National Orthopaedic Hospital in Stanmore in the Young Adult Hip Unit.
Tahir Khan was appointed as a consultant orthopaedic surgeon at Central Manchester University Hospitals in October 2002, where he established a high quality lower limb and childrens' orthopaedic surgery practice before relocating to Stanmore in May 2013. Mr. Khan trained in the north-west of England (Sheffield, Birmingham and Manchester) and undertook specialist fellowship training in the USA, Toronto, Canada, and Mainz, Germany.
His experience and interests include children's orthopaedics, realignment osteotomies, hip pain in children, adolescents and young adults. Mr. Khan is particularly interested in hip preservation surgery and offers arthroscopic hip surgery and osteotomies around the hip joint.
Mr. Khan has always enjoyed the interaction with patients and takes time to discuss all treatment options, looking at alternatives and explaining things clearly.
Read more
Paediatric Orthopaedics
Congenital and acquired deformity and disability
Ponseti method for correction of Congenital Talipes Equino Varus (CTEV) or Club Foot Deformity
Positional foot deformities eg: Metatarsus Adductus
Paediatric fractures
Neuromuscular disease
Hip dysplasia
Yound Adult Hip
Hip Arthroscopy
Peri acetabular osteotomy (PAO)
Femoral Osteotomy
Research interests
Achievements/ publications
Reviewer: Bone and Joint Journal 2013
Examiner; Intercollegiate Board Tr & Orth December 2009
American - British - Canadian (ABC) Fellowship May/June 2004
Royal College of Surgeons Travelling Fellowship 1995
Best Research paper; Sheffield 1997
Published more than 30 peer reviewed papers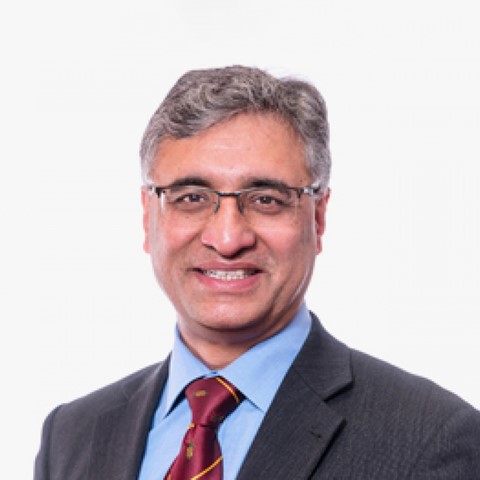 Jean Taylor
Jean has over 25 years of experience as a Medical Secretary/Practice Manager both in the NHS and Private sector looking after consultants within various medical specialities, managing, coordinating their practice ensuring things run smoothly.
The majority of her experience has been within the NHS as a Medical Secretary for over 10 years but more recently in the last 15 years, she has been employed in the Private sector as a Practice Manager. In this regard, she has taken care of different types of consultants within various medical specialties, managing and co-ordinating their practice and ensuring things run smoothly. Given her strong customer service background and experience in dealing with sensitive situations, Jean's approach to her duties have always focused on guaranteeing the best possible patient experience and ensuing that the patient's expectations and outcomes are realised. Her overall general interest in the health industry has motivated Jean to continually develop and evolve her skill sets to meet the ever, changing expectations of the medical professionals she supports and the patients she looks after.